Join us at the amazing ASLO Congress in Sydney 2024.
Early Bird Pricing available until 30 November 2023
Orthodontist
Early Bird Congress Delegate Registration | $1,450 (Full price: $1,850)
Workshops | $790 per day (Thu / Sun)
Staff / Orthodontic Graduate / Postgraduate
Early Bird Congress Delegate Registration | $500 (Full price: $650)
Workshops | $350 per day (Thu / Sun)
Speaker
Congress Speaker Registration | $600
Workshops | Included in Congress Registration (Thu / Sun)
Prices are in AUD and exclude GST.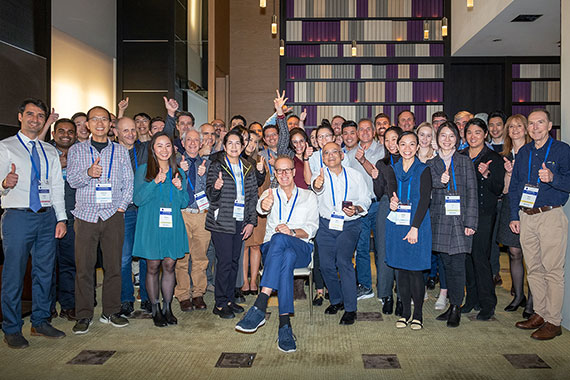 Confirmed Speakers
Some of our illustrious speakers for the 2024 Congress.
Thank you for your support in 2022!
It was an amazing 4 days in August 2022, combining a vibrant face-to-face conference with high quality virtual lectures and attendees. Involving 21 world-class orthodontist / surgeon speakers, 5 Professors / Chairs of world Orthodontic departments plus many famous published high level speakers presenting a huge amount of high level content relevant to all Orthodontists.
We had the most advanced robot tech on display with a third of the programs content on the actual clinical science of the most fashionable orthodontics these days, Aligners.
The delegates I have spoken to have all commented on the great vibe at the Congress this year and the quality of the speakers.
I would like to send out a sincere, heartfelt thanks to all our sponsors, whose support we deeply appreciate. Every exhibitor and sponsors are all people whom I consider friends and I love dealing with all of you. View my closing thank you to our sponsors below.
All The Orthodontic supply industry people in Australia are all second to none.
ASLO 2022 Congress Highlights
Our Sponsors
Thank you to the wonderful support of our generous sponsors. Without them this unique orthodontic society would not exist.