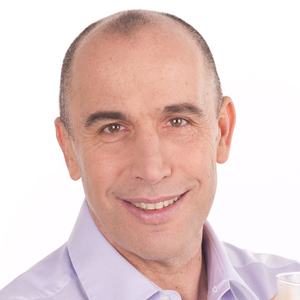 Dr Rafi Romano
Israel
Digital Simulation and Digital Planning - Essential Tools for Any Treatment Modality
Lingual Orthodontics has raised a challenge for clinicians to pre-plan teeth positions which was previously done solely by laboratories and only recently by virtual 3D software.
Nevertheless, digital simulation at initial consultation has become an essential requirement both by patients and doctors when choosing a treatment modality such as lingual braces or clear aligners.
We want to assess the types of movements, their magnitude and the end esult and to check alternate options such as: expansion and proclination, extraction, or orthognathic surgery.
The lecture will review some simulation tools available with case presentations.
Biography
• Specialist in Orthodontics and Dentofacial Orthopedics - Hebrew University, Jerusalem
• Private Orthodontic Practitioner, Tel Aviv, emphasizing adult and esthetic orthodontics
• AAO Ambassador representing the Israel Orthodontic Society
• Active Member of the EAED
• Editor of five books:
Lingual Orthodontics (Decker, 1998)
The Art of the Smile (Quintessence, 2005)
The Art of Treatment Planning (Quintessence, 2009)
Lingual & Esthetic Orthodontics (Quintessence, 2011)
The Art of Detailing (Quintessence, 2013)
• Editorial Board Member of the International Journal of Esthetic Dentistry – IJED
• Former Editor-in-chief of "Orthodontics: The Art and Practice of Dentofacial Enhancement," Quintessence Publishing
• Former Editor of the Journal of the Israeli Orthodontic Society
• Lecturer Worldwide on esthetic orthodontics and multidisciplinary treatment
• Invisalign Diamond Provider
• Advisory Board Member for Align Technologies
• Former Editor of the Journal of the Israeli Orthodontic Society
• Lecturer Worldwide on esthetic orthodontics and multidisciplinary treatment
• Invisalign Diamond Provider
• Advisory Board Member for Align Technologies